Silvia Galve Marti
Director
Silvia is the founding lawyer of SGM Legal Spain. Since qualifying in 2001, she has dedicated herself to helping clients who wish to purchase their dream home in Spain and now is one of the most highly regarded lawyers in the Valencian Community.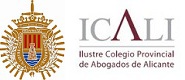 Silvia has a vast knowledge of property, general law, personal taxation, estate planning, financial products, mortgages and insurance products that protect you, your family and your assets in Spain.
Esther Hinojal

Office Manager / Senior Paralegal
Esther is our senior Paralegal. She has a vast knowledge of the law relating to real estate contracts and the many other complicated subjects which go with any property purchase in Spain. This knowledge has been gained through years of working closely with Silvia elsewhere and she adds a fresh approach to this winning team. She is also able to assist our clients with all aspects of their personal taxation and give advice on insuring their assets for very competitive prices.
Andrea Martínez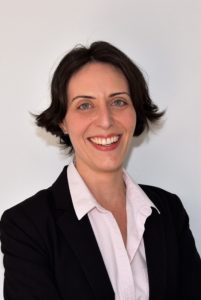 Lawyer
Andrea is a Lawyer, she graduated at the University of Granada, and has a degree in Political Science and Public Admin. Having been working in the legal system for over five years, she is able to advise and assist our clients to the highest standards whether buying or selling a property in Spain. She has a vast knowledge in all aspects of the law in Spain, including tax payments, all fiscal matters and insurances.
 As a result of these many years of experience in successfully dealing with hundreds of clients she is a valued assett in SGM Abogados.
Guillermo Elías Gómez

Junior Lawyer
Guillermo is our junior Lawyer. He has a degree in Law and a wealth of experience and knowledge working with the banks, notaries, tax office and also the utility companies. He´s been for the previous two years dealing and working with our clients and has the skills in sales, aftersales, legal services, customer service and administrative tasks.
Wayne Cavanagh
NIE, Residencia and Vehicle Registration Specialist
Wayne is our long standing man in the know. He is responsable for our clients who are obtaining their NIE numbers and Residencia's. Wayne has the contacts and knowledge to make our clients live's hassle free when needing to obtain these important documents.
OUR COLLABORATORS:
 Joanna Moreno

Translator
Joanna is an experienced professional Translator and Interpreter that collaborates with SGM. She holds a BA degree in Translation and Interpreting specialising in legal translation and conference interpreting. She is a Certified Official Translator and Interpreter appointed by the Spanish Ministry of Foreign Affairs and Cooperation (Traductora-Intérprete Jurada) to carry out official translations of documents such as academic transcripts or degrees, birth, marriage and death certificates, court statements, medical reports…